Amethyst Wizard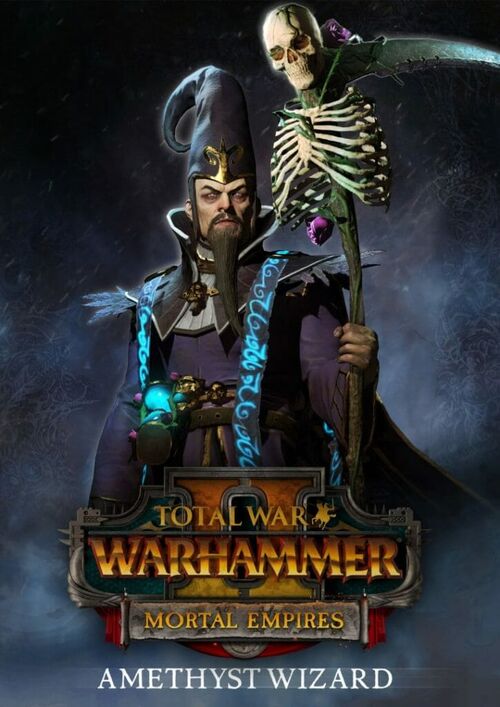 Amethyst Wizard is a spellcaster hero for The Empire. He uses the Lore of Death.
Amethyst Wizard was released as a free download on Steam, on the 16 May 2019 with The Amethyst Update. He is only available in Mortal Empires, not in Total War: Warhammer.
The Amethyst College instruct wizards to use Shyish - the wind of death - to cast spells of death and fear against the enemies of the Empire. Amethyst Wizards are often misunderstood and mistrusted. But Amethyst Wizards are not necromancers, and in fact staunchly oppose all necromancy as a foul perversion of the natural process of death.
TWW2:
If the Empire before was able to snipe key targets effectively between flying lords, strong missile units, and solid artillery, it just became that much better with the Lore of Death. The Empire specializes in having solid responses to every kind of threat and the Amethyst Wizard further rounds that out. Now elite enemy infantry can be given the Fate of Bjuna, lords can be spirit leeched, and the Purple Sun can decimate blobs of infantry.