The Queen and the Crone

General Information
DLC Type
Lord Pack
Release Date
31 May, 2018

Price
USD
$7.99
EUR
€7.49
GBP
£5.99
The Queen and the Crone (stylised on Steam as The Queen & The Crone) is a paid DLC Lord Pack for Total War: Warhammer II. It released on May 31, 2018 alongside the Resurgent Update.
The pack focuses on the rivalry between Alarielle the Radiant and Crone Hellebron.
Content
[
]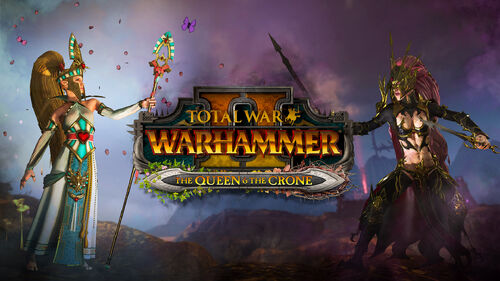 Store links
[
]
Videos
[
]
Trailer
[
]
Let's Play
[
]