The Warden and the Paunch

General Information
DLC Type
Lord Pack
Release Date
21 May, 2020
The Warden and the Paunch (stylised as The Warden & The Paunch) is a paid DLC Lord Pack for Total War: Warhammer II. It released on May 21st, 2020 alongside a free update.
The pack adds Eltharion leading the Yvresse faction of High Elves, and Grom the Paunch leading the Broken Axe faction of Greenskins.
Link to Update info/Patch notes: The Total Waaagh! Update
Content
[
]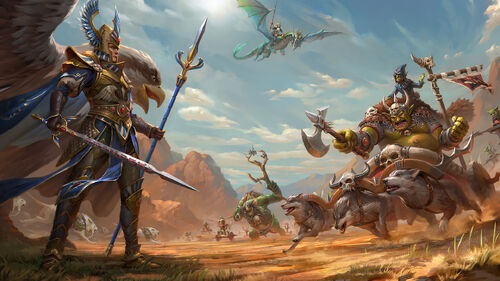 New playable faction Broken Axe, with their own campaign mechanics
New legendary lord Grom the Paunch leads them
New units:
New regiments of renown:
Store links
[
]
Videos
[
]
Trailer
[
]
Trivia
[
]